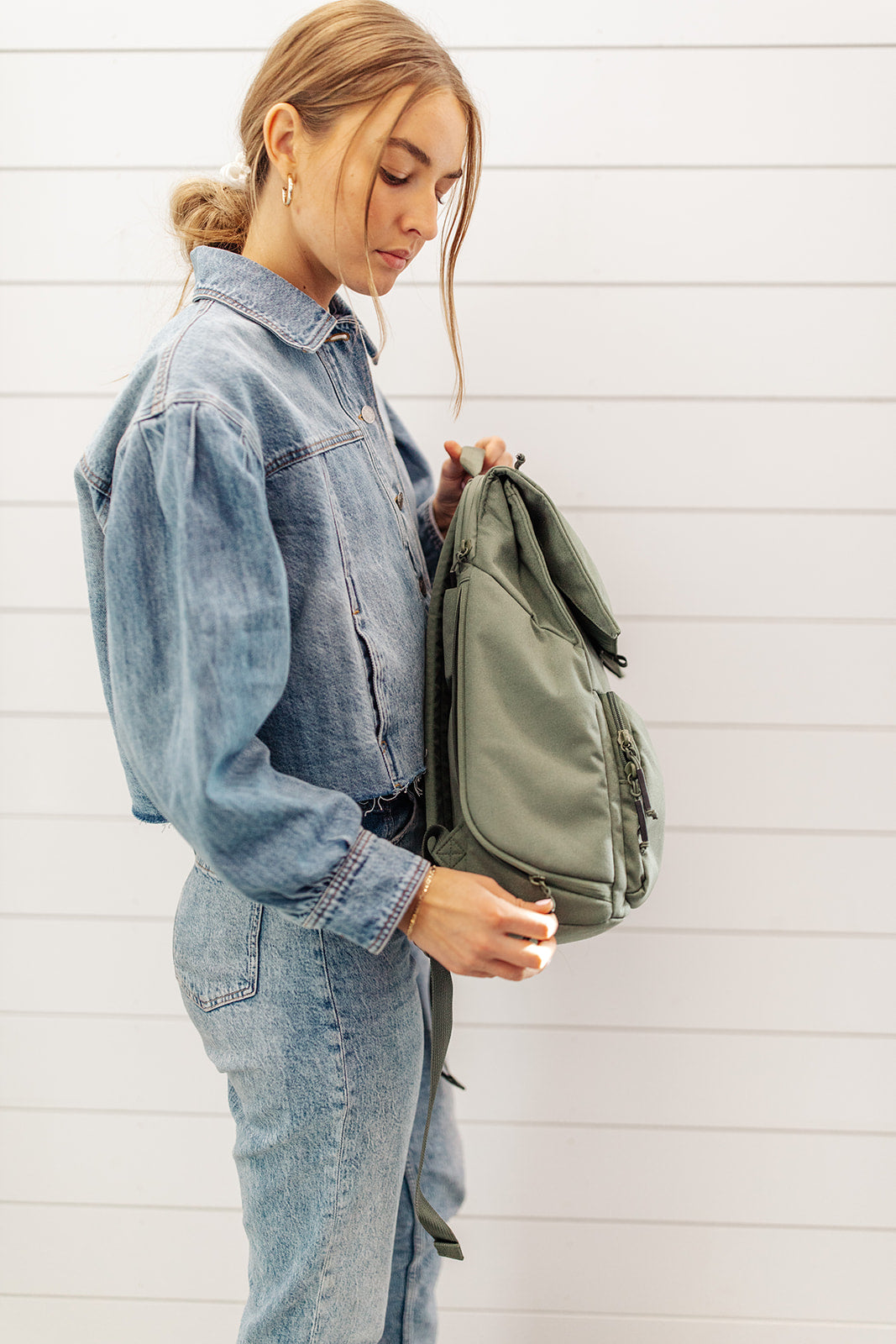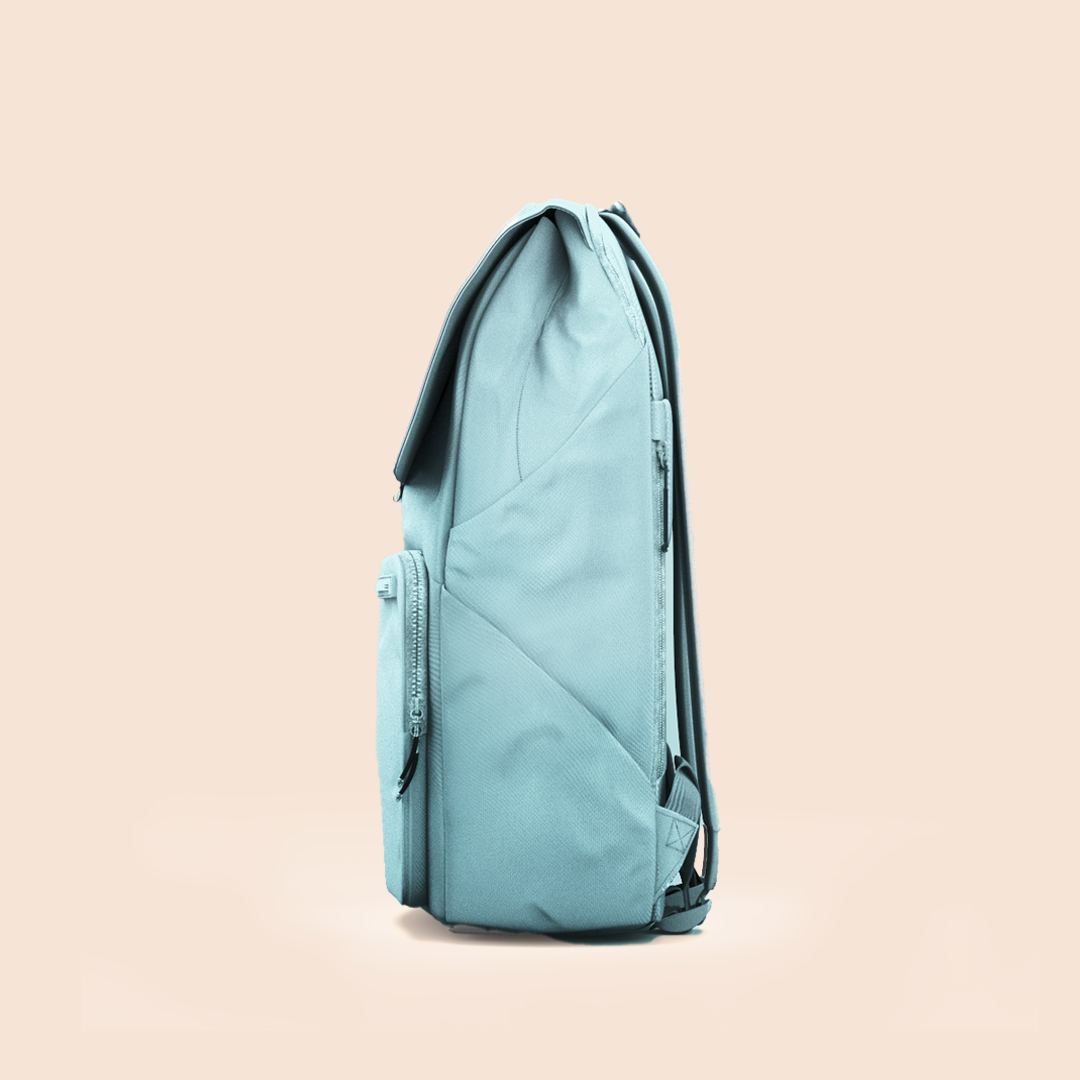 Forbes
30 Under 30
"The Quality Is Absolutely Amazing"
"Cult
Favorite"
FAQ Videos
What is the side zipper?
How do you pronounce Brevite?
What size laptop fits?
What size water bottle fits?
Same Place. Every Time.
14" Macbook Laptop Sleeve
The Cult-Favorite Daily Backpack has a seperate laptop sleeve for your laptop. No more digging for your laptop, it is exactly where you left it.

The water-resistant zipper keeps your laptop safe. Don't you worry, we've got your back!
It's A Bag, Not A Black Hole
Bottom Of Your Bag Access
The Patent-Pending J-Zip side access is a clever system to access the bottom of your backpack. No more not knowing what lives at the bottom of your bag.

Let's leave the black holes in deep space to the astronauts.
Operation: Save Your Spine!
Luggage Passthrough
The vertical luggage passthrough allows for you to push your backpack instead of carry it! Whodathunkit!?

Let's both agree to make traveling easier for ourselves. Honestly, the feeling is mutual.
Drink Your Water Today?
The Expandable Water Bottle Pocket Allows You To Carry Your H2O With You At All Times! 

No more lying to our doctor that we drink our daily reccomended amount. Let's be better, together.
It took a bit longer than what I expected because it was just a pre-order, but it's worth the wait. I get a lot of compliments about my bag and I've been recommending it to them. I REALLY LOVE IT! Thinking of buying another one😬 but lowkey pricey for a student who's not in the US. Other than that, SUPEEEEEERRRRRRRRRRR RECOMMENDD!!!
I am constantly on the move for work and needed a backpack that kept everything organized- this was it! Sleek, clean, plenty of pockets. Could not have asked for anything better!!
I love the Daily Backpack, the magnetic opening make it so easy to use, with all its compartments, it's also easy to stay organized! The laptop compartment is a little too small for mine but its only cuz i have a huge laptop. The bag is really worth the prize, the colors are so pretty, BUY IT!